Travel Alert: The 6 Month Rule on Renewing Your Passport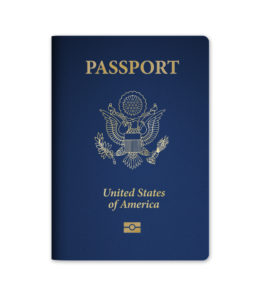 Travel Alert! It's a little known fact among travelers that don't leave the country often, but you can get stuck at a customs or border patrol in an airport if you are traveling to certain countries when your passport expires within six months of your return. Check the date on your passport. Does it expire within six months, or is it getting close? Our advice to all travelers is to renew, renew, renew!
Because of visa limits, your passport might need to be valid 3-6 months after your departure date. Don't be one of the many Americans caught with no way out or in this year. It's much more common than you think! Some countries, but not many, take it even further – some require six extra months buffer time. All of this to say: If your passport is getting close to its end date, it's time to renew it!
This rule is fairly common in Asia, and many other countries that American travelers frequent enforce the six-month rule. The smartest thing to do is to renew your passport nine months to one year before its expiration. Some of the countries that enforce this six month rule are:
Bahamas
Belize
Bolivia
Brazil
Burma (Myanmar)
China
Cote d'Ivoire (Ivory Coast)
Ecuador (including Galápagos Islands)
French Polynesia
Guyana
Honduras
Jamaica
Kenya
Mexico
Malaysia
Mauritius
Mozambique
Namibia
Nicaragua
Papua New Guinea
Philippines
Singapore
St. Lucia
Taiwan
Thailand
Timor-Leste (East Timor)
Trinidad & Tobago
Venezuela
Vietnam
Additionally, some of the countries that enforce the three month rule are: Cambodia, Denmark (including Greenland), Fiji, and Switzerland. Denmark applies its three-month rule to a stay in any of 15 European countries. Flights to virtually all of these countries leave from the New York city airports, so if you're traveling from there – grab your valid and non-expired passport, your luggage, and call a CT limo service to get you there on time and stress-free. After you've had to deal with passport matters, the last thing you want is a stressful commute!
What should you do if you are traveling and your passport expires in less than six months? First, contact the embassy or consulate of the country you will be visiting to see if you can get a special visa for travel within the expiration period. Sometimes, they will allow it if you call well enough in advance and provide any number of documents. Your next option is the best option: simply renew your passport. The State Department says to allow six weeks for renewal, but you can pay a larger fee (usually about $100-200) for expediting it and getting it within a week. Additionally, if you apply during September or December, when relatively few travelers apply for passports, the turnaround time will typically be a bit faster.
If you're traveling internationally and want an on-time, stress-free and friendly way to get to your destination airport, call or contact KEE Limousine for booking. We can't wait to help you get all over the globe!