Pet-Friendly Hotels Becoming an Industry Standard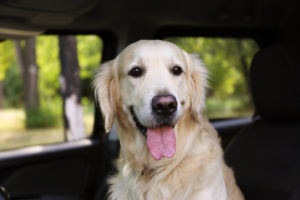 When it comes to guest satisfaction, there's not much better a hotel can do than roll out the red carpet for man's best friend. Traveling with animals, especially dogs, has become much more popular in recent years. This trend is not at all uncommon in Europe, but it's fairly new to Americans on a large scale effort. Kimpton hotels have made it easier than ever to bring your pets along with you. And other hotels are starting to join the effort, especially in major tourism cities. In fact, the relatively recent addition to the Windy City – Virgin Hotel Chicago – has been voted one of the most pet friendly hotels in America!
How Pets Are Pampered
If you're traveling with your pet, you're sure to want them to have the five-star treatment, no matter the cost. Hotels have started offering pet beds, so that your dog can sleep right alongside you. In fact, some of the more upscale hotels have the option for your pet to have its very own deluxe feather bed. While this might come at a bit of an extra cost and a larger deposit, you can be sure your pet will have sweet dreams.
Additionally, some creative pet-friendly hotels have menus especially formulated for dogs. The Westin Cape Coral Resort in Florida features a pet-friendly restaurant menu for the Nauti Mermaid, which has things like bacon-flavored wings – and even bacon flavored desserts! In Milwaukee, Wisconsin, the Iron Horse hotel features an entire room service menu for dogs.
Dog Piles, Treats and Toys
If your dog likes to party, there are hotels around the country that offer doggy daycare and special events throughout the year. The Madison Hotel has a daily "Yappy Hour," and Virgin Hotels will throw your pup a birthday party! Also, there are treats you can purchase, sometimes at the front desk of the hotels you choose for you and your pet. Lots of times you can check out toys, but be sure that your dog doesn't destroy them!
Kimpton Hotels, in particular, are really embracing the positive effects that pooches have on people. Sometimes, as part of their Palomar Pets program, they will have rescue dogs come to hang out in lobbies of their hotels, just to relax stressed out business travelers.
New York is home to many of these dog friendly hotels, and Hartford has a few, as well. If you're bringing your pet to the area, be sure to give him the five-star treatment with a CT limo service or transportation. Call us or contact us online today for a quote or conversation about how KEE Limousine can fit your needs!