Hotel WiFi Warriors: What to Do When You Can't Connect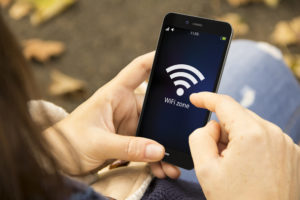 You have three reports to send in by tomorrow morning and your hotel's WiFi is down. What do you do? Business travelers are well aware that WiFi is an incredibly important component to working while traveling. When the WiFi goes down, it can be impossible to get anything at all done — especially now that everything is on the cloud. But don't panic. There are still some things you can do.
Look for a McDonald's
It may seem ridiculous, but McDonald's runs WiFi portals out of most of their restaurants and they are available in most of the world. They also usually don't require that you purchase anything to be in there. While Starbucks isn't everywhere — and usually does require that you make a purchase — McDonald's is incredibly ubiquitous.
Call Your Phone Provider
Do you have a smartphone? Then you already have Internet access. Call your phone provider and ask them to walk you through the process of "tethering." Tethering lets you create a WiFi hotspot using only your phone. However, you may want to increase your data limits for the month too — all your data is going to be charged to your phone account. Note: this will only be effective if you have a 4G or LTE connection. If you have a 3G connection, the Internet access may be too slow to really get anything done.
Take a Trip to Another Hotel
Are you in the business district? It's very likely that a nearby hotel already has guest WiFi and even a business center. Simply go to the hotel and explain your issues to the front desk. They will either be able to let you use the business center or (more commonly) will let you use it just like a guest. Why? Because they want your business next time you're in town and they already know that you're likely upset at your current hotel. Make sure to impress upon them the fact that you are in town often.
There are some times that you may need to acknowledge that there's nothing more you can do. Ask the hotel when their WiFi service will be back up; if it will be back up the next day, you may want to just rest, relax and prepare yourself to be productive tomorrow