Business Travel: Best and Worst On Time Airports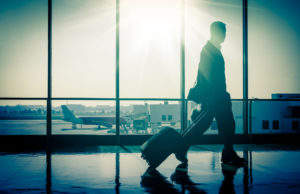 Jetsetters know all too well the perils of a late flight. Airports that consistently have late flights or run behind can gum up a schedule, or create a situation where a missed connection requires annoying rescheduling and sometimes an overnight in an airport hotel with business travel.
On the other hand, some airports make it important that their flights arrive on time. In the United States, these airports aren't the largest or most bustling of the bunch, but their on-time arrival rates certainly would make the trip to their cities worth it! When you can count on a flight to be there when it advertises, it makes trips and commitments easier to plan. When you're on business travel, it's necessary to be able to count on flight times. Meetings wait for no one – especially a delayed flight!
Let's start with the baddies. The worst on-time arrival rates in the US belong to three major cities. First on the chopping block, of course, is The Big Apple. All three of New York City's area airports are on the late list. It's no surprise – these are the busiest airports in the country, and the sheer number of flights arriving and departing is going to make the rates a bit higher. But these take it to the extreme.
Coming in at the "top spot" on the late list, LaGuardia Airport lists a 76.8% on-time arrival. This means that about a quarter of the flights arriving at LaGuardia are late. And if you've ever flown into that airport, you probably know this – and have probably faced the frustration of having to alter your plans because of it! Plagued with delays and mechanical change-ups, planes coming in to LaGuardia are often late. This, of course, makes departure times push back as well – another fact that frequent New York City travelers are all too well aware of.
The other two New York area airports, Newark Liberty International Airport and John F. Kennedy International Airport, also made the late list. Newark has a 74.6% on-time arrival rate, while JFK's flights are on-time 76.8% of the time. (These numbers, by the way, are from 2015.)
The other two latest airports for flight arrivals are on the other side of the country, in bustling California. San Francisco International Airport has a 73.6% on time rate, making it come in second behind LGA. Los Angeles International Airport fares a little better, taking the fourth worst spot at 75.9% of flights arriving on time.
The top five airports in the country for on-time arrivals are:
Salt Lake City International Airport with an 87.1% on-time rate
Hartsfeld-Jackson Atlanta International Airport with 86.3%
Detroit Metropolitan Airport with 85.4%
Charlotte Douglas International Airport with 84.4%
Minneapolis-St. Paul International Airport with 84.1%
If you're a stickler for on-time flights, you might want to start planning a beautiful Utah vacation! But no matter what your travel plans, if you're in need of a CT limo service, KEE Limousine will get you to the airport on-time. Unlike these airports, we boast an almost 100% on-time arrival rate to any area airport! Give us a call or book online today, and we will get you there on time!