ASK KEE Limousine: Will I Need A Visa to Travel to Europe?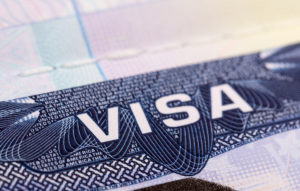 If you're traveling to Europe for business or pleasure, it's best to know the correct travel protocol for passports, visas, and moving through countries. Many people who plan trips to Europe will be visiting several countries, and many businesses have branches in places like London, Paris, and Berlin. You'll want to be the smartest traveler you can, and knowing the rules laid out by the Department of State is the best way to stay savvy. KEE Limousine wants to be the CT limo service that encourages you to travel safely, wisely, and have great fun!
In most of Western Europe – called the Schengen Region – United States citizens do not need a visa for 90 days of business travel, tourism, or leisure traveling. There are 24 countries in the Schengen Region, and you can move freely through them. It's perfectly legal during this 90 day period for you to move through any of those countries. Many students and business travelers purchase Eurail passes, and can train through several countries with little to no interruption from customs or border patrol type agents.
If you plan to leave this region during your 90 day travel period to go to a different part of Europe – or even another continent! – you can apply for a re-admission visa to be granted entry upon your return to the region.
The countries of the Schengen region are:
Austria
Belgium
Czech Republic
Denmark
Estonia
Finland
France
Germany
Greece
Hungary
Iceland
Italy
Latvia
Lithuania
Luxembourg
Malta
Netherlands
Norway
Poland
Portugal
Slovakia
Slovenia
Spain
Sweden
Switzerland
Additionally, if you plan to visit the United Kingdom, you can stay up to 6 months without a visa. The Department of State advises that you have your passport with you at all times, and that you get it stamped when appropriate. You don't want any issues trying to get back to our area!
If you're planning a trip to Europe from Connecticut, let KEE Limousine be your preferred transportation to the airport. We specialize in luxurious and calming travel, and we're the premiere CT limo service for getting you ready for your international trip, and getting you to the airport on time.
Traveling to Europe doesn't have to be confusing or overwhelming if you know what's expected of you. It's advised to always have your passport, always have a little cash (in local currency), and generally take other safety precautions. If you're traveling with your family, or for the first time for business, it might be a little stressful if you're not used to international travel. Getting you to the airport stress-free is what KEE Limousine does. Call us for all of your CT limo service needs, for business or pleasure.